Tips on buying an industrial garage door
08/08/2013
Back To Blog
Whenever you choose to buy a new door for your garage, you first think about the use you will put it too. If the door is to be fitted in an industrial area where it will be used heavily and there might be mishandling, you want the toughest make. A manufacturer of industrial garage doors that give you high quality doors made for rough usage is the one to go for. These doors can withstand the most difficult of handlings.
What to check before buying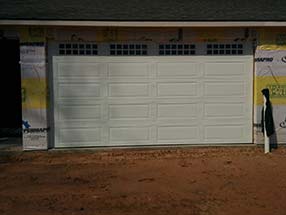 Before you buy a door for commercial areas, you can check its quality, durability, sturdiness, construction, design and value. Make sure you check all its specifications that guarantee that the door will be able to give you great service in tough conditions. If you want a safety glass, do check that too before buying. Also, keep in mind the safety. Reading these safety tips will help you stay safe.

Buying the best
There are many kinds of garage doors designed specifically for industrial purposes. There are tempered, architecturally sound and specifically designed doors that are created to give the best service in adverse conditions. They will be sturdy and tough. You will find many garage door manufacturer in Sacramento, California, that have a wide variety of industrial garage doors. You can check out the one nearest to your place.

Getting it installed
After buying a door, do make sure you get it installed by an expert contractor of garage doors. It is highly recommended that they are experts in installation otherwise they may not fix the door properly, which might lead to damage later. For best service, buy a door after much research and hire a company that gives the best service.